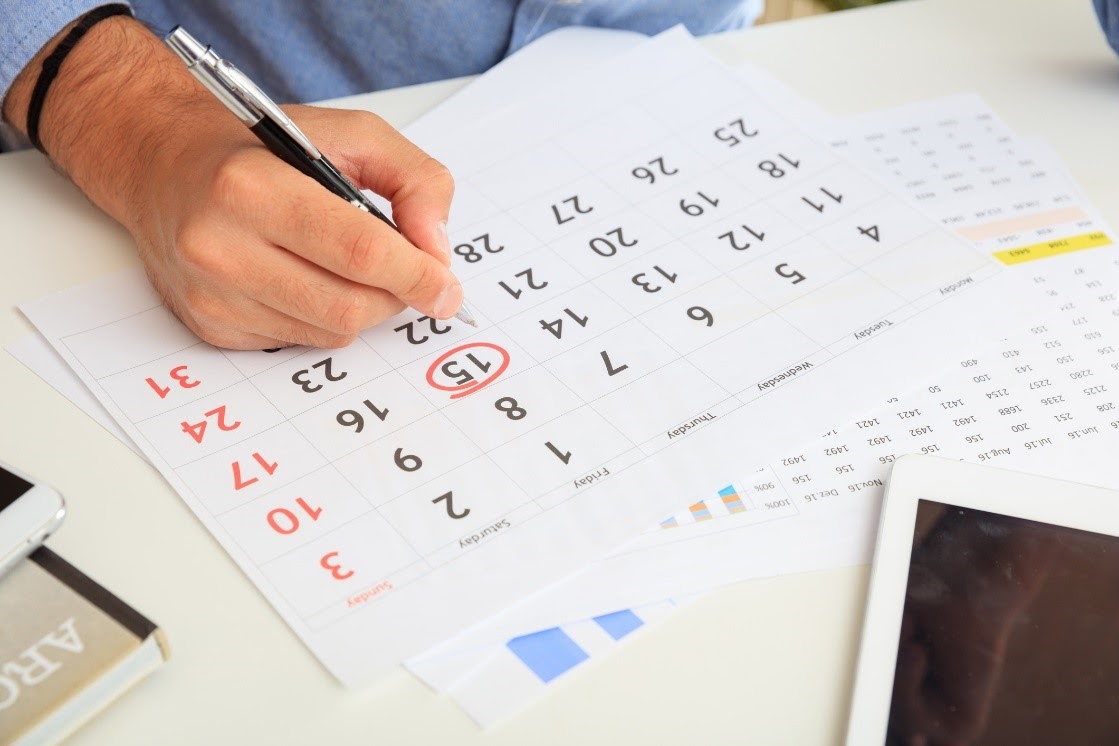 For thousands of businesses throughout Connecticut and Massachusetts, scheduled shredding is essential to maintaining a secure, clean, and compliant office environment. With all the details required by state and federal privacy regulations, outsourcing the task to a professional document shredding service is an obvious choice to make. However, while the choice may be readily apparent, how to use the service to your advantage may not be.
Being a small, family-owned business ourselves, we thought we'd share a few of our best tips on how to make the most out of your scheduled paper shredding – and how to save money in the process.
1. Ask for the scheduled shredding you need, not the scheduled shredding they offer.
No matter what document shredding provider you're looking at, chances are good that on their list of scheduled shredding services, they'll have a selection range that looks like this:
Weekly
Bi-weekly
Quarterly
Annually
Now, there's nothing wrong with picking one of these schedules for your document shredding, but don't fall into the trap of thinking they're your only option. It's easy to pick one because it's the closest to what you actually need, but you'll get more value for your money if you ask for the service you'll actually use.
Let's say that you work in an accounting office, and while there are plenty of papers that could be shredded during the week, they really pile up on the first Tuesday of every month, since that's when your big accounts submit new information or request updates. So perhaps that first Wednesday is when you could really use a scheduled shredding visit, along with an end-of-the-quarter clearout.
It's not a schedule they advertise, but because it's the schedule you actually need, it's the one you should ask for. A scheduled shredding company that's committed to your security will be happy to accommodate you.
2. Hold out for a document shredding service that throws in freebies.
Hiring a document shredding service is supposed to make things easier for you, so why go with a company that's set on nickel-and-diming you for every tiny add-on? Keep shopping around until you find a provider that's focused on safe, secure shredding, and is willing to give you – the customer – the equipment you need to make it successful and worthwhile.
For example, at FileShred, we provide all of our scheduled shredding customers with secure, lockable containers for their workplace – free of charge. These consoles can be used to safely store documents until shredding day arrives, keeping confidential papers away from prying eyes and giving employees an easy way to integrate document shredding into the natural flow of their work.
3. Don't waste time or energy fussing over the small stuff.
Document shredding is all about convenience and efficiency, so don't undo that investment by obsessing over the small things and dumping your time into an abyss of sorting and fussing.
When you set aside papers for shredding (preferably in one of the locking containers we mentioned earlier), you can – and should – ignore the paper clips, staples, and rubber bands that might still be attached. Removing them takes time and energy, and while it's a noble gesture, the truth is that scheduled shredding trucks are powerful enough to make short work of these extra bits.
You don't have to worry about the environment, either; again, your shredding provider will take care of that on your behalf by sorting out the scraps from the rest of the paper particles before they're sent for recycling.
Keep it simple with scheduled shredding from FileShred.
From business shredding to residential services, FileShred does it all. With AAA Certification from the National Association for Information Destruction (NAID), you can be confident that from the moment we collect your papers to the instant the particles are dropped off for recycling, they'll be handled in full accordance with the mandates established by all known data privacy laws. Good document security is essential, but at FileShred, we've made it our first priority.
To learn more about FileShred's scheduled shredding services, give us a call at (855) 54-SHRED or send us a message online.