Regardless of the size of your business, professional shredding services is essential for protecting confidential proprietary information, client files, and employee records. Privacy protection is more important now than ever before because of privacy laws and the need to protect your businesses reputation. One data breach could result in the demise of your business. Many firms never recover. A reputable professional shredding provider will help you by ensuring all paper records are destroyed securely so the information can never get into the wrong hands. Outsourcing your document shredding also allows your employees to focus on more productive tasks that benefit your firm.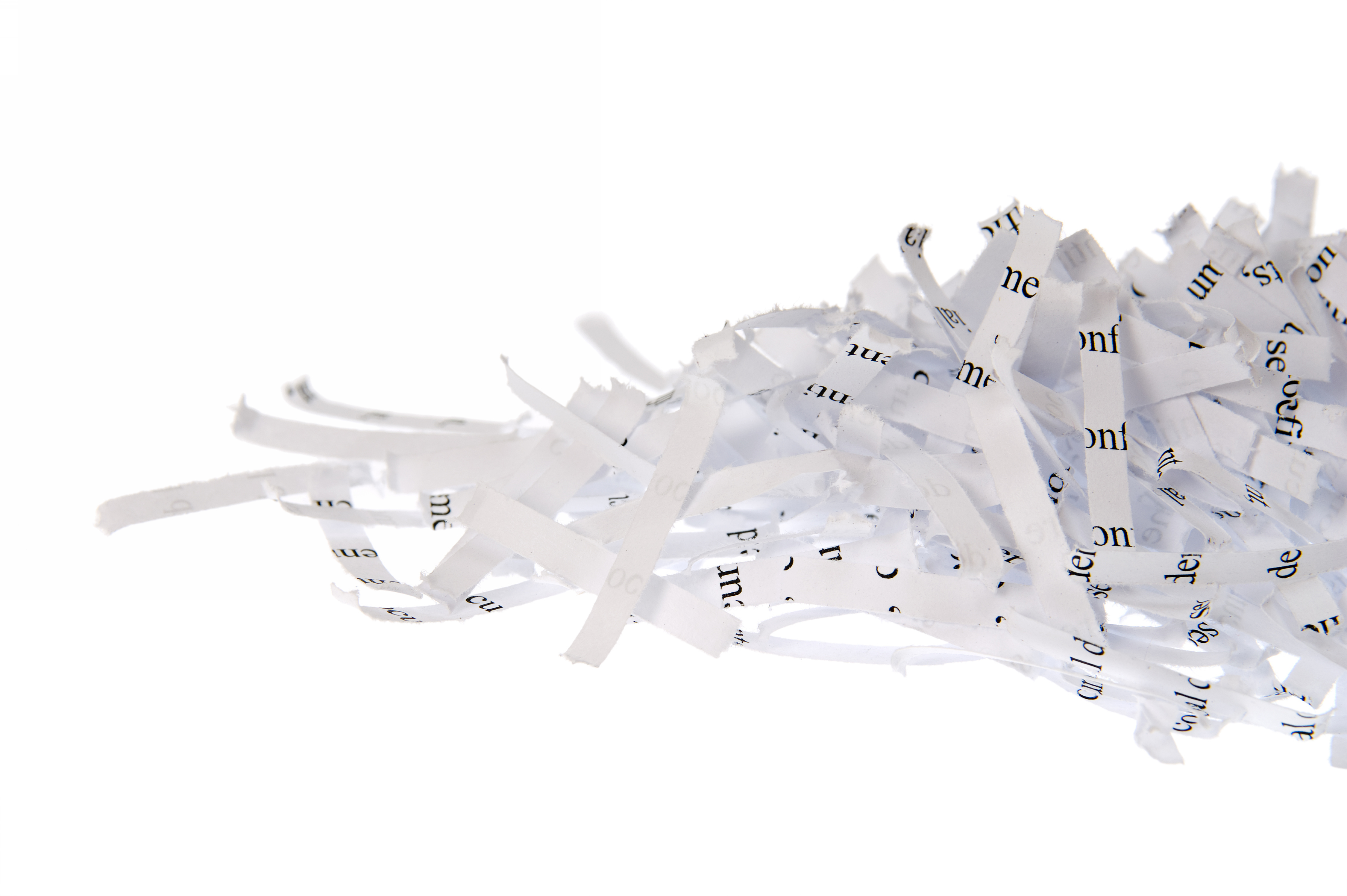 Increase Productivity
Using an in-office shredding machine is better than just throwing away documents in a waste basket but it cost you a lot more than you realize.  These small shredders only shred a few pieces of paper at a time. You also have to remove staples, paper clips and rubber bands. All this takes time and you are paying one of your employees to waste hours and hours feeding the shredder.  A professional shredding service can destroy in minutes what would take one of your employees days to do with one of those small shredders. Let them get back to work making money for your company, outsource your paper shredding.
Saving Your Business Money When You Use a Paper Shredding Service
Outsourcing your document destruction saves your business money. Locked security containers are provided for free and take the place of those store bought tiny shredding machines. Those machines get jammed and break often requiring them to be replaced often. The more your use them the more they will need to be replaced. Hiring a professional paper shredding company eliminates that. Just discard all documents in the containers provided and they are emptied for you on an ongoing schedule, preventing unauthorized access to your confidential information on documents.
Being Compliant
You can't ignore your legal obligation required by privacy laws to protect confidential information. In addition to federal laws like Gramm-Leach-Bliley (GLB), the Health Insurance Portability and Accountability Act (HIPAA) and the Fair and Accurate Credit Transaction Act (FACTA) that regulate and enforce standards for maintaining information privacy during the disposal process there are additional laws in every state.
A NAID AAA certified shredding service ensures that the destruction of your documents complies with the privacy protection standards outlined in these laws. A Certificate of Destruction further reduces potential liability risks for your business by providing proof of date, time and method of destruction.
Protecting Your Business's Reputation
Your firm's reputation is one of its most valuable assets. If paper records aren't properly destroyed, and they may fall into the wrong hands and they are used by identity thieves it will damage the trust your clients, employees and the community had in you and it may never be repaired. You see these stories in the news all the time. Don't let your company be another news report on identity theft.
Professional shredding services protects your firm's reputation by providing reliable and secure destruction of your business records. When you hire a NAID AAA Certified company you are getting serviced by a company that exceeds the highest security standards in the industry.
Shredding is Environmental Stewardship
All of the documents destroyed by a professional paper shredding service are recycled. Your documents are recycled without compromising information protection. After they are securely shredded the paper is sent to a paper mill where it goes through a process to remove all the ink and turn the paper back into paper pulp so it can be used to make other products.
FileShred provides onsite business shredding solutions throughout Connecticut and the Springfield area of Massachusetts. For more information, please give us a call or complete our online form and we'll call you.