Talk To A Shredding Expert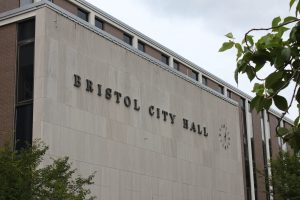 Whether you need residential or business document destruction services just give FileShred a call. We have helpful staff waiting to assist you in making the right shredding decision. We do this by explaining our services and answering your questions. We also can provide you with a quote and set up your appointment during the same call.
Pick a Day for Your Paper Shredding Service
Wouldn't it be great to just have your confidential records destroyed on the day that you want instead of when the shredding company is available? With FileShred you can. We destroy files Monday through Saturday so you can pick any day you want. With our next-day service, you could be shredding tomorrow.
How On-site Shredding Services Works in Bristol CT
Know your confidential records are destroyed with our on-site shredding service.  We will send one of our industry-leading paper destruction trucks to your residence or company location to destroy all your documents there.  Just show our staff what documents you want destroyed and we'll do the rest.  We will place your papers in a 96-gallon bin that holds 300 pounds of files.  We will lock the bin and take it to our truck where it will emptied and the contents immediately shredded.  The process is repeated until all your documents have been destroyed.  You'll be able to watch your papers going through the high-powered cutting blades on a viewing screen on the side of the truck.  Our mobile service is your most secure option and will give you peace of mind that your shredding job was completed correctly.
Our Document Destruction Options & How We Charge
One-time Shredding & File Purges of Business Records
Our one-time service is for a single request or infrequent need to securely dispose of company files. It allows you to call for our onsite professional services anytime you decide you want to destroy corporate records.  When and how often is entirely up to you.  We are happy to come to your office or any location where you have files and provide our one-time document destruction service whenever you call.  We service any size shredding project.
Cost– You will be charged for each 96-gallon bin necessary to shred your documents.  The bin rate is based on the amount of files you need to shred.
Scheduled Shredding for All Size Offices
Our scheduled service is for our clients who have to destroy business records on a regular basis. We supply security containers that are left on site for you to fill as necessary. They will be placed in locations so all of your staff will be able to use them.  We then come to shred your documents on a set schedule such as weekly, bi-weekly, every four weeks, or monthly.  Our scheduled document destruction service is the best way for your company to be compliant with privacy laws.
Cost- Our security containers are provided at no charge.  Just pay per container when they are serviced.

Residential Document Shredding in Bristol CT
These days, everyone's heard of identity theft, but few people understand all of the steps you can take to avoid becoming a victim. Using a residential shredding service like FileShred is a critical step to protect your personal papers from falling into the wrong hands. All someone needs to do is search your trash for a single piece of critical information, and they can ruin everything you've worked so hard to build. Keep your money, credit, and investments safe from identity theft by relying on residential document destruction with FileShred.  There is no excuse not to professionally destroy your files because we are available to come to your home Monday through Saturday.
Cost- We charge for each 96-gallon bin necessary to shred your documents.
Hard Drive Destruction Service
When a computer has been replaced with new technology it is critical to remove the hard drive and have it destroyed to prevent anyone from being able to use the data stored there again.  The volume of information stored on each hard drive is tremendous and in the wrong hands, it could be disastrous.  With FileShred's onsite hard drive destruction service, we will come to your location to physically destroy each hard drive so the data is no longer available to anyone.
Cost – We charge a fee for each hard drive we destroy for you.  A minimum may apply if you are not also shredding paper.
Shredding Services Near Me Bristol CT
Many people search for paper shredding services near me.  The reason for that is they are more comfortable hiring a local company to handle and shred their confidential documents.  FileShred is a Connecticut-based family-owned business that has been shredding the private papers of businesses and individuals in Bristol CT for many years.  The convenience and security we provide is very reassuring to our clients.
NAID Certified
FileShred has been awarded NAID's AAA certification for mobile document destruction, as well as hard drive destruction. NAID is the national standard-setting organization for the information destruction industry. NAID verifies the qualifications of certified information destruction providers through strict policies and procedures along with comprehensive scheduled and unannounced ongoing audits.
Reasons to Shred Your Documents
No matter who you are, there are multiple reasons why you should consider calling FileShred as your shredding service in the Bristol, CT area. We're highly experienced in helping local companies maintain legal compliance with various regulations governing the destruction of sensitive records. We also assist individuals and businesses by avoiding the risks of identity theft. Whether you're a local resident with a shoe box of receipts to destroy or a company with a warehouse full of business papers rely on our expert team for fast, friendly, and secure shredding services.
Shredding Makes You Compliant with Privacy Regulations
There are a variety of state and federal laws that require businesses in any industry to dispose of their paper records securely. Insurance companies, law firms, medical clinics, banks, and many other types of companies must destroy their files regularly to maintain compliance or face severe penalties while exposing their customers to the risk of identity theft. FileShred is a proven expert in helping our Bristol-area clients meet their legal shredding requirements for the utmost in security and peace of mind.
Want to make FileShred your shredding service? Fill out the form below or call us at (860) 261-9595 right away! We'll get you a quote quickly and schedule your service right away.