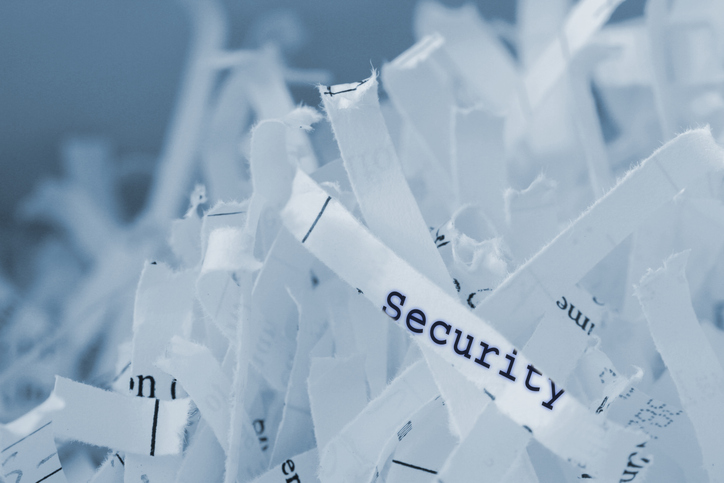 You need to have documents shredded so the private information on them does not get into the wrong hands.  We make it simple by making just one call to FileShred to get pricing and set up your service date.  But there are things you need to know to help you make the right decision on which document shredding company is best for you.
Is The Day You Get Your Documents Shredded Important to You?
If you are like many people and businesses, when you have decided to have files professionally destroyed you are ready to have it done.  With FileShred you can call today and get a document destructions date as soon as tomorrow.   FileShred is available to shred at your location Monday through Saturday.  Many companies can't offer that so make sure you ask about their availability.
Is Seeing Your Documents Being Shredded Important to You?
With professional document shredding services, you have two choices, on-site or off-site paper shredding.  Most people are more comfortable seeing their papers being destroyed.  The way to do that is with on-site document destruction services.  With on-site service, FileShred will send one of their industrial shredding trucks to your home or business location so you can witness your papers and files being destroyed.  With on-site shredding, it leaves no questions and it is a more secure process.
Is Helping The Environment Important To You?
Every piece of paper we destroy is recycled.  After your documents are shredded, they are baled and sent to a paper mill to be turned into paper pulp to produce a wide variety of paper products like note pads, paper towels, and bathroom tissue. By recycling the shredded paper it reduces the number of trees that get cut down.  Every ton of shredded paper that is recycled will save 17 trees.
Is The Credentials of The Shredding Company Important To You?
Is the shredding company you are considering NAID AAA certified?
The National Association of Information Destruction (NAID) is the only government-recognized trade organization that sets the standards for the information destruction industry.  The NAID AAA certification is proof that your shredding company meets the highest industry standards for the onsite destruction of confidential documents. In order to achieve NAID AAA certification, a shredding company must pass unannounced and ongoing audits that assess all aspects of their operation and the performance of their secure document destruction service.  Using a NAID AAA certified shredding company ensures privacy protection for your information.
Should I Buy A Shredder or Hire A Professional Service?
Outsourced shredding is more efficient, cost-effective, and reliable than in-house shredding.  Mobile shredding trucks can destroy hundreds of pounds of documents in minutes. The same amount of documents would take hours or days to complete with an office paper shredder. Plus, you have to pay an employee to do the shredding which ends up being much more expensive than hiring a professional service.  The professional service also takes the shredded paper away compared to in-house shredding you will have to get rid of the paper on your own.
There are Two Main Shredding Services – One-time & Scheduled
One-time document destruction is for that occasional need to shred documents.  It allows you to call to have files shredded only when you want it.
Scheduled shredding begins with the delivery of locked collection containers to your office, at no charge to you.  Then on a regular schedule, uniformed technicians empty the contents of each container and immediately destroy the documents at your business location with a mobile shredding truck.
Is Shredding Required by Law?
Yes. There are Federal and State privacy laws that apply to individuals, businesses, and organizations in all industries that require documents with any private or confidential information to be destroyed in a manner that the information cannot be read or recovered. The best way to do that is with document shredding. Failure to comply with these laws can result in stiff fines and penalties.
Call For More Information, A Quote & Appointment
We hope that this information has given you a better understanding of document shredding services in Connecticut.   If you have more questions, want to get a quote, and set up an appointment give FileShred a call today.