Call Today To Shred Tomorrow in Greater Hartford
Give us a call, our helpful staff will give you all the information you need to make the best shredding decision for you. Have questions? No problem! We are happy to answer all of your questions, and we want you to be comfortable with the service you choose. After you decide on an option, we will provide you with a great quote and schedule your appointment when it's most convenient for you. FileShred offers our document destruction services Monday through Saturday in Hartford and we only need one day's notice. That means you can have your confidential records destroyed tomorrow if you need it that soon. We come to destroy your papers when it is best for you not when it is convenient for us.
Frequently Asked Questions – For Quick Reference
When Can I Get My Document Shredded?
Any day you want Monday through Saturday.  We offer next-day service six days a week
Where Are My Documents Shredded?
At your Hartford location by one of our powerful paper destruction trucks. You'll be able to watch your documents being destroyed at your home or business location.
What Does On-site Shredding Cost?
We charge a rate for each one of the containers we shred.  The cost per container is based on whether you choose a one-time or ongoing service, the type of container, and the amount of paper you need shredded.  We will give you pricing right over the phone.
Do I Have To Remove Staples, Paper Clips & Rubber Bands?
Nope, our industrial shredders will tear right through them.  They will also cut through sealed envelopes, entire folders, and three-ring binders up to one inch thick.
Why Choose FileShred Over Other Document Destruction Services?
Because when you call us you get to speak with one of our experts, get pricing, and set up your appointment for the date you want Monday through Saturday.  When we come to your Hartford location we do all the work even carrying your documents up or downstairs.
Mobile Shredding Is More Secure & Here's How It Works
FileShred comes to your Hartford home or office to destroy your files with one of our paper shredding trucks. No need for you to take your important papers anywhere to be destroyed, they will be completely shredded onsite at your Hartford, Connecticut location for you to witness. When we arrive just show our staff what documents you want destroyed, and we'll do all the work.  We place those papers in our 96-gallon bins.  These bins hold 300 pounds of paper. We will lock the bin and then take it directly to our truck.  The bin is emptied into the shredder by an automated system and all documents are immediately shredded.  No other option is more secure and comforting than having your files and papers destroyed only steps away from your front door. You can also see your records going through the cutting blades with the camera system on all of our trucks.
Here's How To Get Ready For Your Shredding Service
With FileShred preparing for your shredding service is pretty easy.  All you have to do is identify what documents you want to be destroyed, and that's it.  Don't worry about removing paper clips, rubber bands, staples, or binder clips.  Our powerful shredders will cut right through them.  If your papers are in three-ring binders that are one inch thick or less we can shred them.  For binders over one inch thick, we will remove the papers for you.  We can shred documents in manila folders, expandable files, and bound reports.  If access to your documents is only by stairs leave them there we will carry them for you, just let us know when you make your appointment.  If you have something a little different we can come up with a document destruction solution for you.  We are easy to work with and we make shredding easy for our customers.
Who Needs Document Destruction Services in Hartford?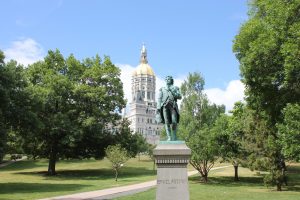 Everyone in Hartford CT should destroy their private papers when they are no longer needed but many don't and that could be disastrous. The information of a business or an individual in the wrong hands like identity thieves and competitors could affect them for years. Why take any chances, and destroy all of your confidential papers when you decide to discard them. People and businesses also need to be aware that there are federal and state privacy laws that require documents with personal and private information on them to be shredded to render them unreadable before they are thrown away. Not doing so may expose you to penalties and fines. The bottom line is that document destruction is important to comply with the need to dispose of sensitive information in a responsible way.
Our Hartford Document Destruction Services & How We Charge
One-time Shredding & File Purges of Business Records
When you need to securely dispose of company files but just not that often then our one-time service is what you are looking for. It is the secure disposal of your business records only when you need them. So if it is time for your annual file purge or you are finally getting rid of those old records that have been taking up space in your office for years then call us for a one-time document shredding service it's ready when you are.
How We Charge – You will be charged a rate per bin.  Our bin is a 96-gallon container that holds 300 pounds of paper.  Some shredding companies use smaller bins so make sure you ask about the size.  The bin rate will be based on the number of bins you will need to destroy your papers. Larger shredding projects are offered lower per-bin costs
Ongoing Scheduled Office Shredding Programs
If you throw away corporate papers daily in your office in Hartford you need our scheduled service. It is the destruction of your business files regularly. We provide free collection containers that come in various styles and sizes to be kept in your office to deposit the papers that need to be destroyed. We provide enough containers to be placed in central locations in your office to make it convenient for your staff to use. We then come to unlock, remove, and destroy the documents on an ongoing basis such as weekly, bi-weekly, every four weeks, or monthly. For an information destruction program to be effective, it needs to be consistent so we will help you determine a schedule that works best for you.
How We Charge – For Ongoing Service, we never charge a rental fee you only are charged a price per collection container when they are serviced.  Our containers come in several sizes to work in any office.  The cost is based on the type and number of containers at your location and the frequency of service.
Residential Shredding Services
There is an easy way to stop your personal papers from getting into the wrong hands, Have FileShred come to your Hartford CT home and destroy them for you. Never make the mistake of putting your private documents in the household trash when you decide to throw them away.  Once your garbage is put out for collection it is legally available to anyone that wants to look through it.  Identity thieves know your garbage is a good place to look whether it is at the curb or in a landfill or any place your garbage is handled or separated you run the risk of someone having access to your information.  Our residential shredding service will come to your home on a date you decide on and all of your files and papers will be destroyed there for you to witness the entire process.  It is the most secure and convenient way for you to eliminate your private files.
How We Charge – Residential Shredding is charged the same way as a one-time service, a rate per 96-gallon bin.  We have a one-bin minimum requirement.
Home Office File Destruction
Do you have a home-based business or does your company allow you to work from home, then you are going to need paper shredding services at some point.  You create and receive documents every day and when you are discarding papers they will need to be shredded.  With our home office shredding service, we can come to your Hartford CT location to shred files whenever you need us or on an ongoing schedule.  Give us a call so we can work with you to put together an on-site document destruction program that meets your needs.
How We Charge – We charge based on which home office service you need.  The cost for either a one-time or ongoing service is the same as described above.
Shredding Events
We help companies, municipalities, and organizations of all types in Hartford host successful shredding events.  These events are used to promote your business, collect donations, or as a public service to bring awareness to protecting the community against identity theft.  We send one or more of our mobile shredders to an easily accessible location for the public to bring their personal papers and have them destroyed.  These events run for a specific number of hours.  We will help you plan, advertise, and run a successful shredding event.   To find out more please give us a call.
How We Charge – Shredding Events are charged an hourly rate.  The rate is based on the number of shred trucks and technicians needed for a particular event.
Hard Drive Destruction
Your sensitive information is not just on paper but also on computer hard drives.  Even when you remove the power source from a computer the hard drive is still storing your data.  The best and most reliable way for you to make sure no one will be able to have access to that information is to have old hard drives physically destroyed.  FileShred will shred or crush your hard drives so you know the data is permanently destroyed.  We will also give you a Certificate of Destruction listing each hard drive by serial number.
How We Charge – Hard Drive Destruction Services are charged at a rate per hard drive.  The more hard drives you have to destroy the lower the rate.  Minimums do apply unless you are shredding documents also.  To get specific pricing just give us a call.
Specialty Shredding Services
Non-paper items contain your private information also.  These items need to be shredded so the sensitive data cannot be used by unauthorized individuals.  FileShred will destroy any of these non-paper items by shredding them into tiny particles so the information on or in them can't be accessed again.
What Kind of Non-Paper Items Do We Shred?
Cell Phones, Thumb Drives, CDs, DVDs, Video Tapes, Microfilm and Microfiche, Pill Bottles, Credit Cards, Gift Cards, and X-Rays
Why You Should Hire A NAID AAA Certified Shredding Company
NAID is the international organization that sets the standards for the information destruction industry. NAID AAA Certification verifies that when the company destroys your document they do so in a way that exceeds the industry's highest standards for security and professionalism.  Certified information destruction firms go through comprehensive scheduled and unannounced audits. The comprehensive unannounced audit program means that certified companies operate knowing they may receive an unannounced audit on any day, at any time, providing a powerful motivator for ongoing compliance. Hiring a NAID AAA Certified Company is a key component in being compliant with all privacy laws.
Shredding Services Near Me in Hartford CT
If you are looking for a document destruction service that is near your home or office you have found one with FileShred.  We are a family-owned paper shredding company that is also based in Connecticut.  Not only are we close to your Hartford CT location we come to you to shred your sensitive papers.  Our high-tech paper destruction vehicles shred all your documents on-site so you will be able to see your records being destroyed.
Here Are A Few Reasons We  Are The First Choice For Shredding In Hartford
We are a local family-owned business that cares about the communities we serve.
We customize our services to the individual needs of each customer.
You can get a quote and appointment with just one phone call.
Next-day appointments are available Monday – Saturday
All your documents are shredded at your home or office.
We make quick work of any shredding project with our powerful paper destruction trucks that destroy 6,000 pounds of documents per hour.
Our staff is helpful, well trained, background checked, and drug tested annually.
A company must exceed the highest industry standards to be NAID AAA Certified and we are one of them
Get Expert Advice for Your Document Destruction Project
Speaking with an expert on any topic will provide you with more information so you can make a better decision.  In Hartford Connecticut, FileShred is the expert in document shredding services.  With our years of experience helping thousands of residents and business properly destroy their sensitive paper records, we have seen just about every possible shredding situation.  Put that experience and unique perspective to work for you.  Give us a call to speak to an authority on information destruction.
Ready to shred? Contact us below or call (860) 261-9595 to get a free price quote.