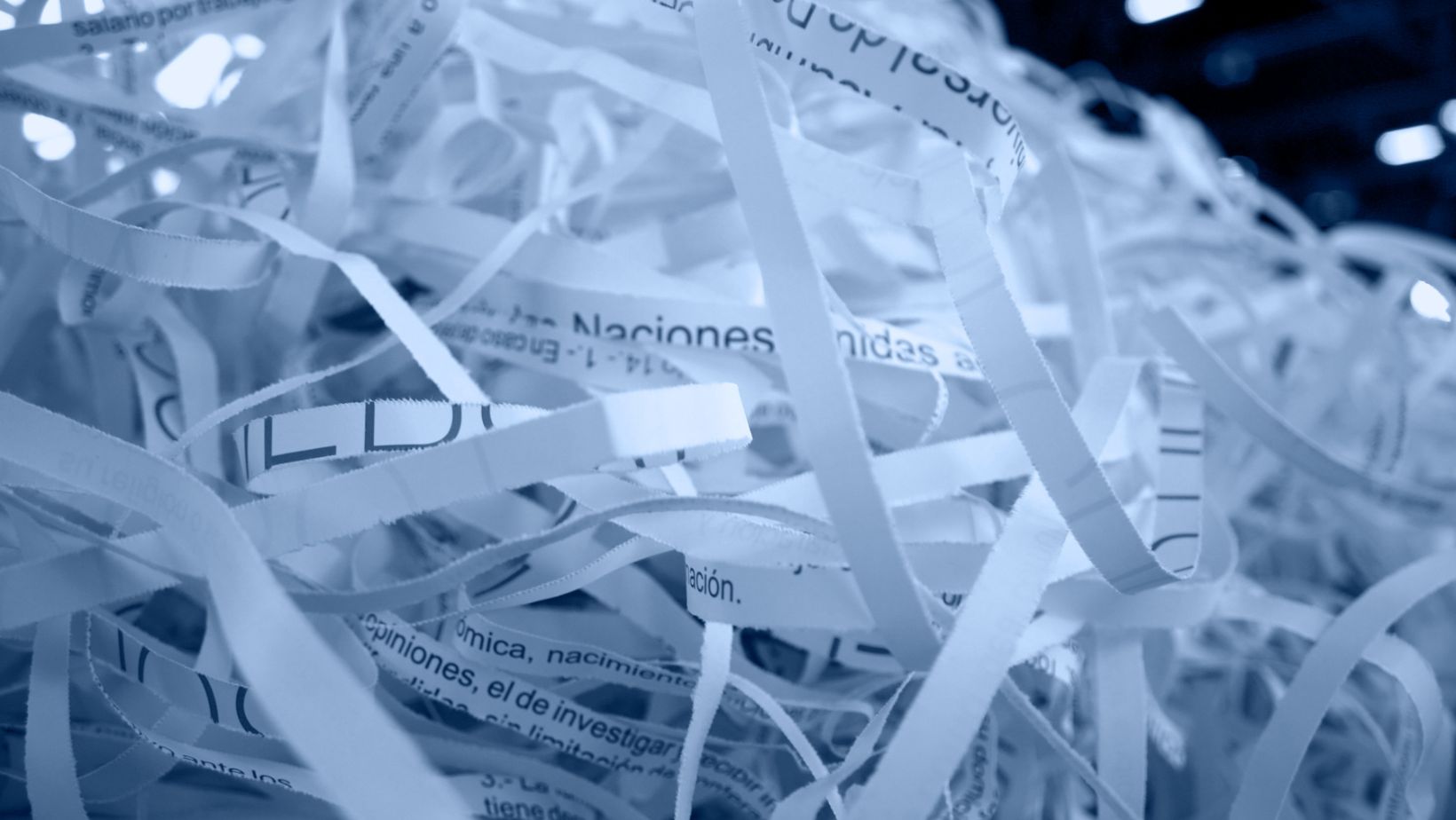 Security breaches occur every day, from large companies with databases of personal information to individuals that share too much online. Many organizations are turning to mobile shredding services as a secure and cost-effective way to protect volumes of sensitive documents that need disposal. In this blog post, we'll look at how mobile shredding services safeguard against theft and fraud while ensuring your confidential data doesn't fall into the wrong hands.
What Is Mobile Shredding, And Why Is It Essential For Protecting Your Information
Mobile shredding is a convenient and effective method for protecting your sensitive information. It involves a specialized truck equipped with an industrial shredder that arrives at your location to securely and thoroughly destroy your confidential documents on-site. This process saves you the hassle of transporting large amounts of papers to a separate location for shredding while ensuring the highest security level. Nobody wants their personal or sensitive information to fall into the wrong hands, and mobile shredding is a great way to prevent that from happening. It's an essential service for businesses or individuals looking to safeguard their data.
Benefits Of Using A Mobile Shredding Service
Identity theft and fraud are a growing problem, and one of the best ways to protect yourself is by safely disposing of your documents. Many people choose to shred papers themselves, which can be time-consuming and sometimes even risky if the shredder breaks down. Thankfully, mobile shredding services offer a convenient and secure alternative. They come to you, so you don't have to worry about transporting your confidential documents. Plus, the industrial shredders these services use can handle large volumes of paper, ensuring your sensitive information is destroyed beyond recognition.
In addition to the security benefits, mobile shredding services contribute to sustainability efforts. The shredded paper is typically collected and transported to recycling facilities, where it's processed into new paper products. This practice reduces the volume of waste in landfills and conserves natural resources by reducing the need for paper pulp.
How Does Mobile Shredding Work?
A mobile shredding service can come in handy when disposing of confidential or sensitive documents. But how does it work? Typically, the service will involve a specially-equipped truck arriving at your office or home, with professional shredding experts on hand to handle the job. The documents are securely loaded onto the truck and then shredded immediately. This ensures that all confidential information remains protected and saves you the hassle of transporting the documents elsewhere for shredding. Once the shredding is complete, you will receive a certificate of destruction, so you can rest assured that your documents have been properly disposed of.
What Kind Of Documents Can Be Shredded?
Many types of documents can be safely disposed of when it comes to shredding. You can shred sensitive financial documents such as bank statements, tax returns, and payment receipts. Personal identification documents such as passports, driver's licenses, and social security cards should also be shredded to prevent identity theft. Medical records that contain sensitive personal information should also be shredded, such as prescription labels and medical bills. Other documents that can be shredded include credit card offers, canceled checks, and old utility bills. With shredding, you can ensure your personal information stays private and secure.
Tips For Choosing The Right Shredding Company
The security of sensitive information is of utmost importance, and ensuring the safe disposal of documents containing private data is essential. But with so many shredding companies, how do you choose the right one? Firstly, consider the company's experience, reputation, and certifications that signify their expertise in data privacy laws. Secondly, ensure that the shredding method, whether on-site or off-site, suits your needs best. Consider the company's accessibility, response time, and level of customer service. It's also wise to consider their pricing and contracts to compare them with other shredding services. With these tips, you can find a shredding company that satisfies your security requirements.
Conclusion
Mobile shredding is an essential service for ensuring the security of confidential documents. It saves you time and provides a reliable way to protect your sensitive data from falling into the wrong hands. By researching and comparing different mobile shredding companies, you can rest assured that you're getting the best service for your needs.
Mobile Shredding In Connecticut
If you're looking for a reliable mobile shredding service in Connecticut, File Shred is a perfect choice. We offer secure on-site shredding services with Saturday availability. Our experienced team of document destruction experts can help you protect your confidential data so you don't have to worry about it falling into the wrong hands. Get in touch to learn more about how our services can help safeguard your confidential information today!