Start Shredding Right Away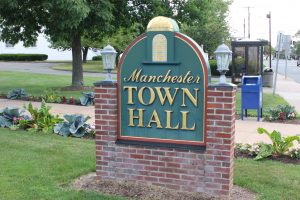 You're busy at home or at work and when you need to get something done you want it done fast so you can move on to the next thing. We understand this and we make shredding easy, it takes just one telephone call. We are waiting and ready to talk to you about your document destruction project. We explain your shredding options, answer your questions, give you a very fair quote with no surprise charges, and also set up your appointment.
We Offer Document Shredding Monday to Saturday
Every resident and business in Manchester have unique schedules so they need the flexibility to have their private papers destroyed when it fits into their schedule. FileShred accommodates any shredding timetable because we offer our document destruction services Monday through Saturday with only one day's notice. That means call us today and start shredding tomorrow.
This Is How Our Mobile Shredding Service Works
We are a mobile shredding service. We bring one of our paper shredding trucks onsite to your Manchester, CT location and your documents are destroyed there. No reason to cart your heavy files to a postage retailer or an office supply store that gives your documents to someone else to shred when we come and shred your documents for you to see at your residence or office.  When we arrive all you need to do is show us what documents you want to have shredded.  Our staff will then put those papers in our 96-gallon bins that hold 300 pounds of paper.  The bin is sealed to protect your information and then taken right to our truck where they are destroyed right away.  We have a viewing screen on the truck so you can see your papers going through the shredder.
We Offer The Best Document Destruction Options & How We Charge
One-time Shredding & File Purges for Businesses 
Our one-time service is for our commercial clients that just don't need to destroy files that often. So if you need to make space in a file room or you are getting rid of papers that have been taking up space in your office then our one-time shredding service is a great option for you.
How We Charge – You will be asked to pay for each 96-gallon bin we need to shred your documents.  The rate per bin is based on how much you have to shred.  The more you have the lower the rate per bin.  We have a one-bin minimum.
Scheduled Shredding for Every Office
For businesses that need to securely dispose of files on a regular basis. We provide locking containers that you keep in your office that allow you to dispose of documents that need to be shredded in dedicated containers. FileShred then comes to you at regular intervals to empty the containers and destroy your documents. We offer weekly, bi-weekly, every four weeks, and monthly scheduling.
How We Charge –  We supply our locking containers for FREE.  You only pay a price per container when we come to service them.  The price is based on the type and number of containers you need.
Residential Shredding in Manchester CT
The mail comes every day and brings bills, statements, and junk mail.  That paper grows and grows and at some point, you are going to want to get rid of the personal documents you don't need anymore.  When you decide to throw them away they must be shredded so your information can't be seen by anyone.  The majority of identity theft occurs from information taken off of paper records so destroying the files eliminates that possibility.  Let our professional on-site residential shredding service come to your Manchester CT home to destroy your private papers.  Our at-home service is available Monday through Saturday.
How We Charge –  You will pay a rate per 96-gallon bin necessary to shred your personal papers.  We have a one-bin minimum.
Shredding Events
If you are a business, organization,  nonprofit, or municipality we can help you host a community Shredding Event.  It is a great way to say thank you to clients, as a fundraiser, or just bring awareness to the importance of protecting private information.  We send one of our powerful shredding trucks with our experienced staff to a public area and as your guests arrive our staff will shred their documents.
How We Charge –  We charge an hourly rate for shredding events.  The rate is based on how many trucks and staff we provide.  Hourly minimums apply.
Hard Drive Destruction
Whenever you replace a computer the hard drive needs to be removed and destroyed so the data will not be accessed by anyone again.  The only way you can be sure the information is gone for good is to have the hard drive physically destroyed.  FileShred will come to your location to shred or crush each hard drive and give you a certificate of destruction for your records.
How We Charge –  You will be charged for each hard drive we destroy.  Minimums may apply.
Why Shred Your Papers?
There are many reasons why residents and businesses need to consider FileShred's paper destruction services. First is assured compliance with all privacy laws governing how sensitive information in paper records is disposed of. Another critical factor to keep in mind is identity theft, an ever-growing danger that affects both individuals and businesses. Finally, whether you're a resident or a business, on-site paper destruction will free up valuable room at home or in an office while giving you peace of mind knowing that the file has been disposed of in a secure manner.
Why Hire A NAID AAA Certified Company
All data protection laws mandate that anyone hiring a professional shredding service to perform a due diligence process and ongoing monitoring of the data destruction service provider's compliance with strict policies and procedures with the performance of their service. The exception to that requirement is the hiring of a NAID AAA Certified Company.  The NAID AAA Certification is designed specifically to verify and monitor regulatory compliance as well as security best practices, to maintain the NAID AAA Certification.
Shredding Service Near Me Manchester CT
If you want to keep your dollars in the community by shopping locally the same holds true when you are looking for a paper shredding service near me.  FileShred is a local document destruction serivce that is located in Connecticut and is also family-run.  We have been providing on-site shredding services to the residents and companies located in Manchester CT for as long as we have been in business.
Get To Know Why We're # 1
We are a local CT-based family-owned business.
We care about the communities we work in.
We'll give you a quote and an appointment with just one telephone call.
We come to your location to shred your documents
You get to watch us do all the work including carrying your documents up or downstairs.
Your project is finished in no time because our trucks can shred 6,000 pounds of paper per hour.
Our staff is well trained, background checked and drug tested annually.
We are NAID AAA Certified which means we exceed the highest standards in the industry.
Ready for our trusted paper shredding services? Fill out the form below or call us at (860) 261-9595 to get a quote and start shredding!