Next-Day Shredding Appointments in Newington CT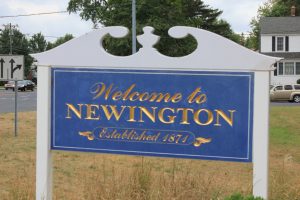 With FileShred you can have your confidential files destroyed on any date you choose Monday through Saturday. If you're ready to have your files shredded now you can schedule it for tomorrow, If you are still deciding on what records you want securely destroyed just pick a date when you're ready. We offer businesses and residents of Newington Connecticut the flexibility to have their private records shredded when it is best for them.
How Our Mobile Shredding Service Works
With a fleet of paper shredding trucks, we bring the convenience of onsite information destruction to your Newington, CT home, or office, and all of your files are destroyed by the truck before it leaves. Mobile onsite shredding is more secure for the destruction of your papers because it all happens just outside your residence or business for you to see.  On your shredding day, we will place all the papers you want to be destroyed in our 96-gallon bins.  The bin will be rolled to our truck and all your files will be destroyed.  We repeat the process until all the documents you want to be destroyed have been shredded.  Our trucks are also outfitted with a monitor on the side of the truck that allows you to see your papers going through the cutting blades.
The Best Document Destruction Options & How We Charge
One-time Paper Shredding & File Purges for Businesses
For companies that destroy documents occasionally. Our one-time shredding services are best suited for organizations that accumulate files intermittently and need them destroyed in a secure manner on an on-call basis. One-time document destruction is a cost-effective option for those who need to securely destroy files but do not produce enough materials for an ongoing shredding plan.  It allows you to call to book an appointment only when you need to.
How We Charge – We charge you for the number of times we use our 96-gallon bins to shred your documents.  The price per bin is determined by how much you need shredded.  The more you have the lower the rate.  We have a one-bin minimum.
Scheduled Shredding for Any Size Office
For those businesses that generate and dispose of records on a regular basis. You need a way that consistently and securely shred documents that are no longer needed. Our ongoing scheduled service is the answer. We provide security containers to be placed in your office. Then you continue to fill the containers in the normal course of your day and we come to unlock, remove, and shred the documents that were placed in the receptacles on a regular basis. You can choose a weekly, bi-weekly, every four weeks, or monthly schedule.
How We Charge – We supply our security containers for FREE.  You only pay when we come to empty and shred the contents of the containers.  The type and number of containers we supply determine the rate for each container.

On-site Residential Shredding Services
Our residential shredding service brings the professional destruction of your personal files right to your Newington Connecticut doorstep.  We will come to your home on any date that is best for you Monday through Saturday and shred any of the private papers you don't want to hold on to anymore.  So if you're tired of looking at those old tax returns, medical records, household bills, and junk mail give us a call and we will come right over to eliminate them for you.
How We Charge – Just pay for each 96-gallon we shred with your documents.  A one-bin minimum applies.
Shredding Events
Or community shredding events are used for many reasons.  Some companies use it to say thank you to clients or promote their business.  Charities use it to collect donations.  Many municipalities host shredding events as a public service to their residents.  When you host a shredding event we send one or more of our mobile shredding trucks and well-trained staff to an easily accessible location.  Our staff will greet your guests and shred their documents for them.  These events run for a set number of hours.
How We Charge – We charge an hourly rate.  The rate is based on the number of trucks and staff supplied.
Hard Drive Destruction
All your electronic devices store your information.  When they are being replaced the hard drives need to be removed and destroyed.  We will shred or crush your hard drives so it will be impossible to retrieve any of the data.  You will receive a Certificate of Destruction listing each hard drive that was destroyed.
How We Charge – We charge a fee for each hard drive we destroy.  Minimums may apply.
Certified Document Destruction
There is only one governing body that can certify document shredding companies, NAID, and The National Association of Information Destruction. The NAID AAA certification means that the company has been audited and has exceeded the highest and strictest standards in the industry. When you hire an AAA Certified company you can rest assured that your documents are being destroyed by a professional firm in the most secure manner.
What To Shred
Whether you're an individual or business owner you have files and documents that contain information that needs to be protected even when they are going to be thrown away. Shredding them ensures that the information will be unreadable. Now how do you choose which papers have information that needs to be protected? Don't take chances, destroy everything. Are you aware that there are laws that require you to shred documents that contain private information before they are put into the trash? Both federal and state privacy laws exist that require any document with private information to be destroyed in a manner that makes the information not retrievable. Not doing so could result in fines and penalties so play it safe, and have a shred-all policy.
Shredding Services Near Me Newington CT
When you search for a paper shredding service near me you are probably looking for a local firm to destroy your documents because that makes you feel more comfortable.  FileShred is Connecticut-based family-owned document destruction company that has been providing onsite document shredding services to the residents and businesses of Newington CT for many years.
Please Consider These Things About Us
We are a CT business that is family-owned.
We work hard to be respected in the communities we serve.
We'll give you a quote and an appointment with just one call to our company.
We shred your documents at your location so you can witness it being done.
Documents are heavy so let us do all the work including carrying your documents up or downstairs.
Your service will be completed quickly because our trucks can shred 6,000 pounds of paper per hour.
Our staff is well trained, background checked and drug tested annually.
We are NAID AAA Certified which means we exceed the highest standards in the industry.
Ready to take advantage of our document destruction capabilities? Just submit the form below to us or call (860) 261-9595 to get a quote!