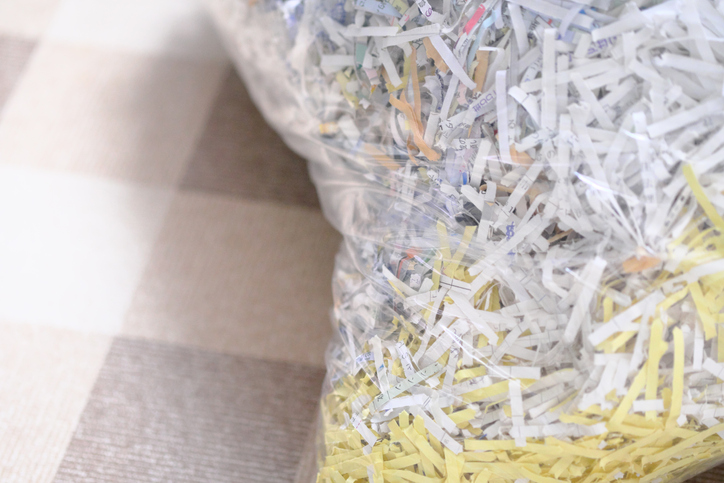 Every individual and business in Connecticut is going to need to shred papers with confidential information at some point. It is just a question of how often and when. Here we will explain how easy it is to order and how on-site paper shredding works.
Not All Paper Shredding Companies Are The Same
Don't settle for a shredding service that does not offer you an appointment for the day you want it. Some companies are only in your area on certain days and others will not serve you for weeks. With FileShred you will be able to schedule your service for any date you want Monday through Saturday.
Not all companies make it easy to make an appointment. You'll call and they will tell you someone will get back to you or you will leave a message and wait for a return call that is not timely. Or, you will fill out their online request form and wait for a response. When you call FileShred you will get to talk to a paper shredding expert who will be able to give you a quote and set up your document destruction service for the day that works best for you. If you complete FileShred's online form they will respond to you right away and set up your appointment as soon as tomorrow.
Preparing For Your Paper Shredding Service is Easy
FileShred has a fleet of document destruction trucks that an equipped with commercial shredders that destroy 6,000 pounds of paper per hour.  Because these shredders are so powerful there is not much for you to do other than decide what papers and files you want to be destroyed.  Just put the documents in boxes, garbage bags, or any containers you have available. Don't worry about staples, paper clips, rubber bands, binder clips, sealed envelopes, or documents in folders our industrial shredders will cut through them all.
When The Paper Shredding Truck Arrives
Make sure that the paper shredding company you choose will do all the work for you even if it requires carrying your documents up or downstairs. Many companies will require that you have your files on ground level. FileShred's trained and helpful staff will gladly move your documents from wherever they are. The techs will empty the containers holding your documents into a bin. A bin is a 95-gallon garbage tote on wheels with a secure top. Some companies use smaller containers so make sure you ask. After your papers are inside the bin it will be locked and rolled to the truck. At the truck, a tunnel will be pulled out from the side of the vehicle and the tech will use the controls to bring down a bin grabber. The grabber will hold the bin securely and lift it into the tunnel to the shredder where it will be emptied and your papers completely destroyed. The process will continue until all the documents you want to be destroyed are shredded.
It Does Not Matter How Much Paper You Need Shredded
Whether you have a box or two or thousands of cartons of files to shred, FileShred can take care of it for you.  We service paper shredding projects small or large.
Give FileShred a call today to get a document destruction quote and appointment.