Speak To A Document Shredding Expert Today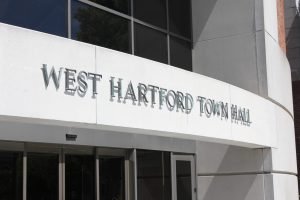 Our experienced staff looks forward to helping residents and businesses in West Hartford with their shredding needs. Just give us a call and you will see how easy we make document destruction. We will explain how our onsite service works, answer your questions and determine what service you need and how much you have to destroy. We can then give you a quote. Our pricing is simple and has no hidden or surprise charges. During the same call, you can also set the date for us to come to you to shred your papers and files.
You Pick Your Document Destruction Date
When you need to order a service, wouldn't it be nice for you to have that service when you want it? With FileShred you can. We offer our document shredding services any day you choose Monday through Saturday. That means you could set up your appointment for as soon as tomorrow.
How Our On-site Shredding Service Works
FileShred is a mobile service. We have a fleet of paper shredding trucks that will be sent to any home or business in West Hartford. All of your documents are destroyed at your location for you to witness. We'll do all the work, the only thing you need to do is show us which documents you want shredded.  Our staff will put your documents into a 96-gallon bin.  The bin will be locked and taken to the truck so your papers can be immediately destroyed.  You will also be able to see the industrial cutting blades in action on a customer viewing screen.  Nothing is more secure than knowing and seeing your private papers have been destroyed.
The Best Document Destruction Options & How We Charge
One-time Shredding & File Purges for Businesses
All businesses are different and many companies don't need shredding that often.  For those firms, our one-time service makes professional information destruction available to them only when they need it.  This service is great for just a few boxes of files or hundreds to thousands of boxes of business records that you want to have shredded.  We will come to your office, record storage facility, or any satellite business location you have company papers to shred.
How We Charge – You will pay for each 96-gallon bin we place your documents in and shred.  The bin rate is discounted for large paper shredding projects.  We do have a one-bin minimum.
Scheduled Shredding for Your Office
When you dispose of business records regularly if not daily you need scheduled service.  You are provided with security containers to be maintained in your offices in convenient locations for your staff to dispose of papers in.  Then on a regular schedule, they are emptied and the contents destroyed.  You can have a weekly, biweekly, every four weeks, or monthly schedule.
How We Charge – We will provide our security containers that come in a number of sizes rent-free.  The only time you incur a cost is when we come to empty and shred them.  The rate charged is based on the type and number of containers we supply your office with.   We do require they be serviced a minimum of once per calendar quarter.
Residential Shredding in West Hartford CT
Don't turn your garbage into a target for identity thieves to get access to your personal information by putting private documents in the trash.  Have all of your papers shredded when you no longer need them.  FileShred makes it easy to do with our residential shredding service that comes right to your home to destroy your files any day you want Monday through Saturday.
How We Charge – We will place your papers in our 96-gallon bins and you be charged for each bin shredded.
Hard Drive Destruction
Often overlooked but as equally important as your paper records a hard drive stores every document and action you have taken on that computer.  When you replace that computer you need to remove and destroy the hard drive.  FileShred will come to your location and destroy your hard drives so the information is gone for good.
How We Charge – Just pay a fee for each hard drive we destroy.
We Save You Time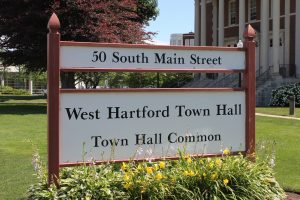 In business or at home your time and the time of your employees are valuable. Don't waste your time or their time sitting in front of a home or in-office shredder feeding documents one or a few at a time. Let FileShred come to destroy your documents so you and your employees can do something more productive at home or in the office. Our powerful paper shredding trucks can destroy 6,000 pounds of paper per hour. We can destroy in minutes what would take you days to do with a small shredder.
Who Should Shred?
Many might consider it, but secure file shredding is essential for every company and resident in the West Hartford, CT area. Here in West Hartford and everywhere else identity theft is a real problem. The best way to ensure everyone avoids the perils of identity theft is to destroy every document before it is thrown away. It is also important to point out that every state and the federal government has privacy laws that require the secure destruction of paper records with personal and private information on them before they are put in the trash and if you don't it could lead to legal ramifications and fines. Don't take a chance, shred everything.
We Service Any Size Job
FileShred will happily serve any type of customer with any level of need. If you're a homeowner with just one box you need shredded, we'll come to your home and destroy it the day you want on-site. If you're a large corporation with thousands of boxes of paper records, we're your ideal shredding partner—our trucks can make quick work of large quantities of documents to be destroyed. No matter the size of your shredding project FileShred is here to make it easy.
It's Best To Use A NAID AAA Certified Company
NAID AAA Certification is a voluntary program for companies that provide information destruction services. It helps customers verify that a potential shredding vendor meets the strict information disposal standards established by the National Association of Information Destruction (NAID). NAID is a national trade organization that federal and state governments rely on the help establish and update privacy laws.  To be awarded the AAA certification, a shredding company must have policies and procedures in place that meet NAID guidelines plus pass an initial, annual, and unannounced audits conducted by independent auditors.
Shredding Services Near Me West Hartford CT
If you are a West Hartford resident or business and you are looking for a paper shredding service near you your best choice is FileShred.  FileShred is a local family-owned document destruction company that has been providing onsite paper shredding services in the West Hartford area for many years.
Please Consider These Things About Us
We started here in CT and we are a family-owned business.
The communities we serve know and respect us.
When you call we'll give you a quote and appointment right away.
We come to you so you can witness your documents being shredded.
We are happy to do all the work for you including carrying your documents up or downstairs.
You'll be delighted at how fast your service is completed because our trucks shred 6,000 pounds of paper per hour.
Our staff is well trained, background checked and drug tested annually.
We are NAID AAA Certified which means we exceed the highest standards in the industry.
Ready to get started shredding? Fill out the form below or call (860) 261-9595 for a free quote!