Speak To A Document Shredding Expert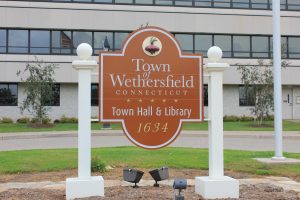 You'll be happy when you call FileShred and a real person answers the telephone. We explain how our services work and we invite you to ask questions. We also give you a quote for the option you choose and set up your appointment for the date you prefer Monday through Saturday. Everything you need to have your confidential files destroyed with just one call.
How On-site Shredding Works
We bring document destruction to you. With a fleet of paper shredding trucks, we come to you and all of your files are destroyed onsite for you to see. Our truck arrives and a helpful technician will place your important papers into a locking 96-gallon bin so they can be secured while being moved to our truck. At the truck, the destruction system will grab the bin, lift it, and empty your files into the industrial shredder. Your files are then obliterated. The process will continue until all your papers are shredded.  A viewing station is installed on the side of the truck so you can see your papers going through the cutting blades.
The Best Document Destruction Options & How We Charge
One-time Shredding & File Purges for Businesses in All Industries
Our one-time service is document shredding only when you need it. You only call us when you need it even if it is just once. We come to you for your annual file purge or when your file cabinets are full and when you just have to make room in your office. Regardless of the reason or how often our one-time document destruction service is available to you.  We can take care of any size shredding project.  We have clients who need to destroy a box or two of files and others with hundreds to thousands of cartons of business records that they want to have shredded.  We can come to your office, storage facility, or any satellite business location you have company documents and destroy them there.
How We Charge – You are charged by the 96-gallon bin.  Lower bin fees are available for large shredding projects. We have a one-bin minimum.
Schedule Shredding Programs for Your Office
Our ongoing service is for a frequent need to securely destroy business records to protect your clients, employees, and your business. We supply our locked consoles and bins to be placed in your offices so you and your staff have a secure and convenient place to dispose of files that need to be destroyed. Then we come routinely to empty the containers and shred your files. Your schedule can be weekly, bi-weekly, every four weeks, or monthly.
How We Charge – There is no cost to supply the consoles and bins that stay in your office.  Just pay by the type of container when they are serviced.
Residential Shredding in Wethersfield CT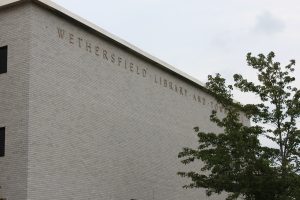 Document shredding is just as important for residents of Wethersfield CT as it is for businesses. Your private information in the wrong hands could cause you problems for years. The best way to combat identity theft is to shred all of your files and papers. We make it easy since we come to your home and shred all of your documents onsite. We also give you the option to pick any day you would like Monday through Saturday.
How We Charge – Pay per 96-gallon bin shredded with your personal papers.  We have a one-bin minimum.
Hard Drive Destruction Services
Every hard drive is a storage device that has the capacity to store millions of pages of documents along with the history of the activities on that computer.  To prevent that data from being used by unauthorized people the hard drive needs to be destroyed when the computer is going to be replaced.  FileShred will come to your location to destroy all your old hard drives.
How We Charge – Pay a fee for each hard drive we destroy.  A minimum may apply.
Get Ready For Your Shredding Appointment
First, choose what documents you want destroyed and separate them from the files you are keeping.  You can put them in boxes, garbage bags, or any containers you want to.  We will empty whatever you use into our bins.  Documents in folders or in sealed envelopes can be left just the way they are.  Don't worry about staples, paper clips, or rubber bands.  Our industrial shredders will cut right through all of them.
Know Who Is Shredding Your Documents
We want to be able to trust the person that is coming to your home or office to destroy your confidential papers. All of our employees must be background checked, drug tested, and sign confidentiality agreements. Only the most trustworthy people will be coming to service your shredding needs. But we go even further. All of our staff are well trained and have a positive helpful attitude that you will see from the time we arrive until we have completed your shredding job.
Shredding Services Near Me Wethersfield CT
If you are looking for a paper shredding service near me you most probably feel more comfortable having your records and files destroyed by a local company.  FileShred is a local family-owned document destruction service that has been shredding in Wethersfield CT for many years.  You will be able to see your papers being shredded at your location.
Please Consider This Important Information About FileShred
We are a local CT family-owned business.
The communities we serve are important to us.
We'll give you a quote and an appointment on your first call to our office.
See your documents being shredded at your location.
We do all the heavy lifting including carrying your documents up or downstairs.
Our trucks allow us to finish the job quickly because they shred 6,000 pounds of paper per hour.
Our staff is well trained, background checked and drug tested annually.
We are NAID AAA Certified which means we exceed the highest standards in the industry.
We are ready to help you securely shred your files so give FileShred a call.