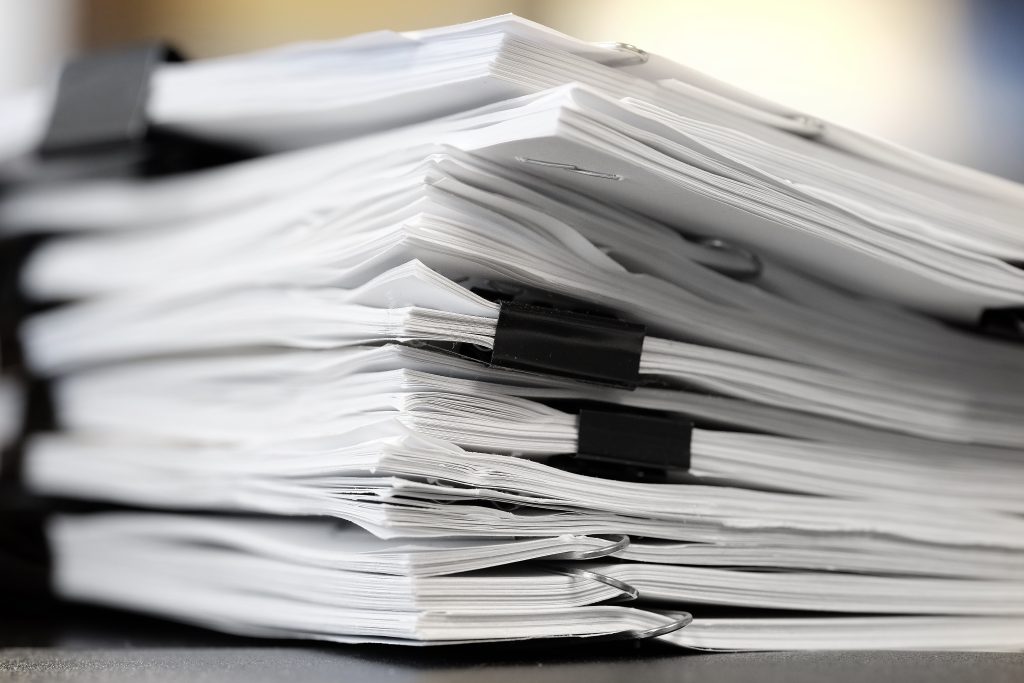 Not all professional shredding services are created equal. Here are some helpful items to consider.
Easy To Talk To
When you call the shredding service you should be able to speak to a knowledgeable person right away. Their staff should be eager to help you. If that is not the case, why not call another company? When you call FileShred our staff will take the time to explain our different services, answer your question, give you a quote and set up your document destruction service all on the same phone call. It should be that easy!
Straight Forward Pricing
The cost to have your confidential papers shredded should be very simple and straightforward, with all the costs properly explained to you. Make sure you ask if the company has any extra fees or surcharges, as some companies don't disclose all the costs when you order their service. With FileShred we charge a rate for the containers we supply. plus, any applicable sales tax and that's it. We don't charge any other fees or surcharges.
Shredding Appointment When I Want It
You should be able to have your documents shredded when you want to have them done. Some companies have 2-3 day guarantees that cost more and other companies may be available in your area only on certain days. Others may not be able to provide the shredding service for you for one or two weeks. That's not the case with FileShred, as we offer next-day service Monday through Saturday.
They Should Shred At Your Location
Some companies offer both on-site and off-site paper shredding services. But if you are like most people, you feel more comfortable having your documents shredded without having to move them off the property. If you prefer to have your files destroyed onsite, the company you choose should be happy to do so. If they try to convince you to do offsite, don't compromise and instead choose to move on to a company that will match your needs. FileShred has a fleet of high-tech industrial shredding trucks perfect for mobile shredding so we will always shred your documents where you want them shredded.
The Paper Shredding Company Should Do All The Work For You
There are shredding companies that will refuse to carry your documents up or downstairs, while others will require you to consolidate them in one location. Let's face it- documents are heavy! Who wants to carry them? With FileShred we are happy to do all the work for you, including carrying files up or downstairs. Make sure to tell any company that you are considering what it is you need and if they refuse, call FileShred.
No Long Term Contracts
When a company needs ongoing shredding services, some document destruction services try to lock you into a long-term contract. These contracts are usually 3 to 5 years long with automatic renewals and may also have a cancellation penalty. FileShred will not lock you into a long-term contract and you can cancel with 30 days' notice. It is our excellent service that keeps our clients with us, not a long-term contract.
Only Hire a NAID AAA Certified Shredding Company
Not all shredding companies are AAA Certified by The National Association of Information Destruction (NAID). NAID sets the standards that privacy laws follow concerning information destruction. AAA Certified companies must meet for security, policies, and procedures. They must undergo scheduled and surprise audits by independent auditors to ensure compliance. You can trust a company that has earned the NAID AAA Certification.
By James Dowse CEO of FileShred