Choose Your Document Destruction Date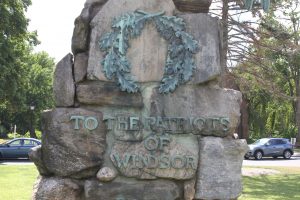 The best day for us to shred your documents is any day you want. Our document destruction services are available Monday through Saturday with only one day's notice. We work around our clients' schedules, you don't have to change your calendar for us. So if you call us today you could be shredding tomorrow.
How Our On-site Shredding Services Work
Since we are a mobile shredding company we come to your Windsor home or office and all of your papers are destroyed onsite. Or paper shredding truck arrives and your files are handled in the most secure manner. We place your papers into a bin that will be locked so they are protected. Then the bin is taken to the paper shredding truck waiting just outside. When it gets to the truck the destruction system lifts the bin and empties your records directly into the shredder and they are permanently destroyed. You may also go to the truck with our technician and see your files being shredded on a monitor as it happens.
What Does It Cost for Mobile Shredding Services
We offer two basic services, one-time and ongoing document destruction.  For our one-time service, we charge per 96-bin shredded.  The cost per bin is based on the number of bins that will be necessary to destroy your papers.  The more you have to shred the lower the cost per bin.  Our bin is a 96-gallon container that holds 300 pounds of files.  Some shredding companies use a 65-gallon bin that only holds 200 pounds of paper so it is a good idea to ask any company you are considering what size bin they use.  For our ongoing service, we also charge a rate per container.  We offer a number of types and sizes of containers that stay on-site in your office to dispose of all documents.  The cost for each container is based on the type, the number of containers, and the frequency of service.
The Best Document Destruction Options
Residential Shredding Services in Windsor CT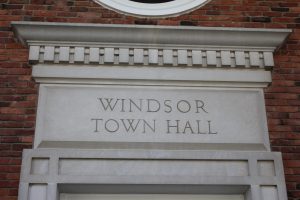 Residents of Windsor need document shredding also. We come to your home or apartment and all your personal papers are destroyed onsite with the same paper shredding trucks that we use for commercial clients. We shred Monday through Saturday so don't take off a day from work to shred your papers, just pick the best day for you. A home shredder takes one or two pieces of paper at a time. Why waste your valuable time when we can shred in minutes what would take you days to do on your own.
How We Charge – Pay for each 96-gallon bin we place your papers in and shred.  We have a one-bin minimum.
One-time Shredding & File Purges of Business Records
Our One-time Purge Service is for the occasional need to destroy company files. How often is up to you. You shred only when you need it. It may be just once or a few times a year. We are happy to come whenever you need us.  We are happy to come and destroy one box of files or a warehouse full of business records.  We will go to where your company documents are and shred them there.
How We Charge – We charge you by the 96-gallon bin we shred with your documents.  The price per bin is based on how much you have to shred.  We have a one-bin minimum.
Ongoing Scheduled Shredding for Your Office 
Our Schedule Service is for that consistent need to protect business information. We start by providing you with our locking consoles or bins to be placed in your office so you have a place to securely discard your papers. Then, we come on a predetermined schedule to empty the containers and destroy your documents. You have the option to choose a weekly, bi-weekly, every four weeks, or monthly schedule.
How We Charge – We supply the necessary bins and consoles rent-free.  Just pay by the type of container when they are serviced.
Hard Drive Destruction Service
Those old computers that are not being used are still storing a lot of information.  To prevent that information from getting into the wrong hands remove the hard drive and have them destroyed.  FileShred will shred or crush each hard drive so the information will never be accessed again.
How We Charge – We charge you a fee for each hard drive you want destroyed.  If you are not also shredding paper a minimum may apply.
Shred Everything
Your information is on a lot of paper items. Don't make the mistake of putting anything into the trash that may have information on it that can be used by identity thieves or even your competition to hurt you. Half of the documents have information on them that privacy laws require they be shredded before they are discarded in a trash receptacle. Don't take chances, shred everything.
Shredding Service Near Me Windsor CT
If you are looking for a paper shredding service near me, you probably would be more comfortable with a local company.  FileShred is a family-owned document destruction company that is based in Connecticut.  We have been servicing the document shredding needs of residents and businesses of Windsor CT since we started our company.
Here's Why So Many Rely On Us
Our family-owned company was started in CT.
We have earned the trust of the communities we serve.
You get a quote and appointment on your first call to our office.
You can witness the shredding of your documents at your location.
We do a complete job including carrying your documents up or downstairs if necessary.
Our trucks make us very efficient they can shred 6,000 pounds of paper per hour.
Our staff is well trained, background checked and drug tested annually.
We are NAID AAA Certified which means we exceed the highest standards in the industry.
We are looking forward to assisting you so give FileShred a call today!